How do you choose the best?
Starting out is difficult.
There are 1000s of lovely brushes you can choose from … 20 different brands of glass paint … A hundred different shapes of palette knife …
Yet most days in our studio we use the same 4 brushes, plus our standard mix of glass paint, the same knife, the same painting bridge etc.
You see it's true – you really don't need much.
It's just important you choose wisely.
The wrong tracing brush for instance will bring you no end of grief, while the right one will give you months of joy.
That's why we wrote this ebook.
It's for beginners – and for everyone who wants to know they've found the simplest answer: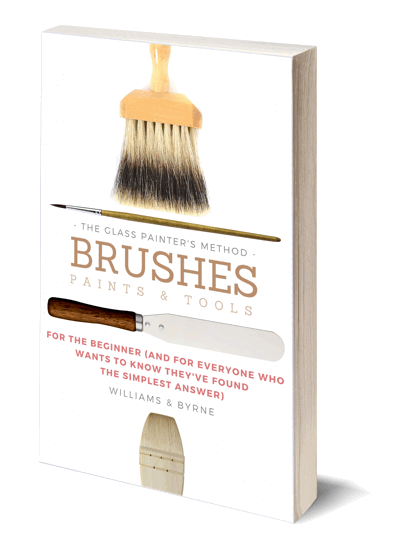 If nothing happens when you click – some browsers block pop-up windows – please see here