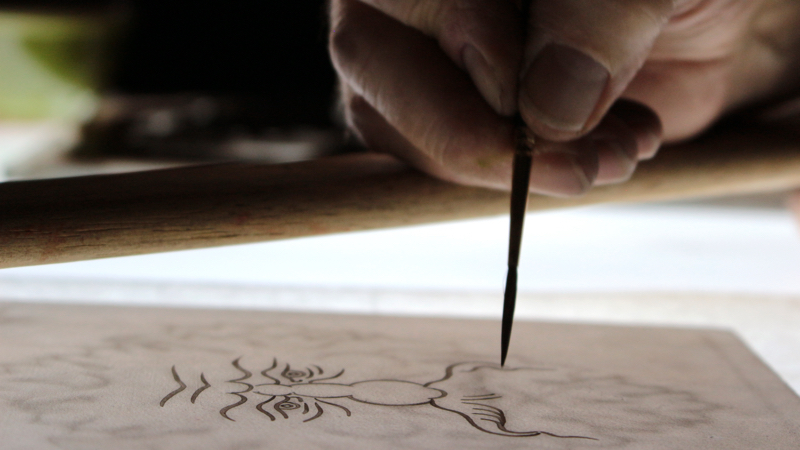 Hello – we're David Williams and Stephen Byrne: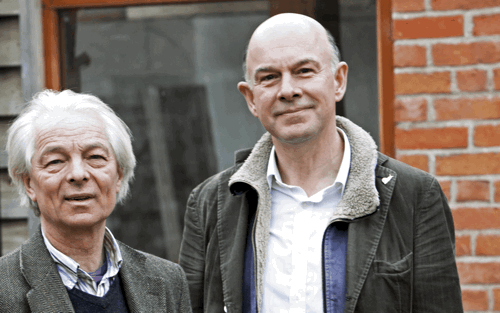 We teach you how to paint beautiful stained glass.
Our studio is called Williams & Byrne.
We design and paint stained glass for large projects like a set of 16 skylights of which you see 6 here: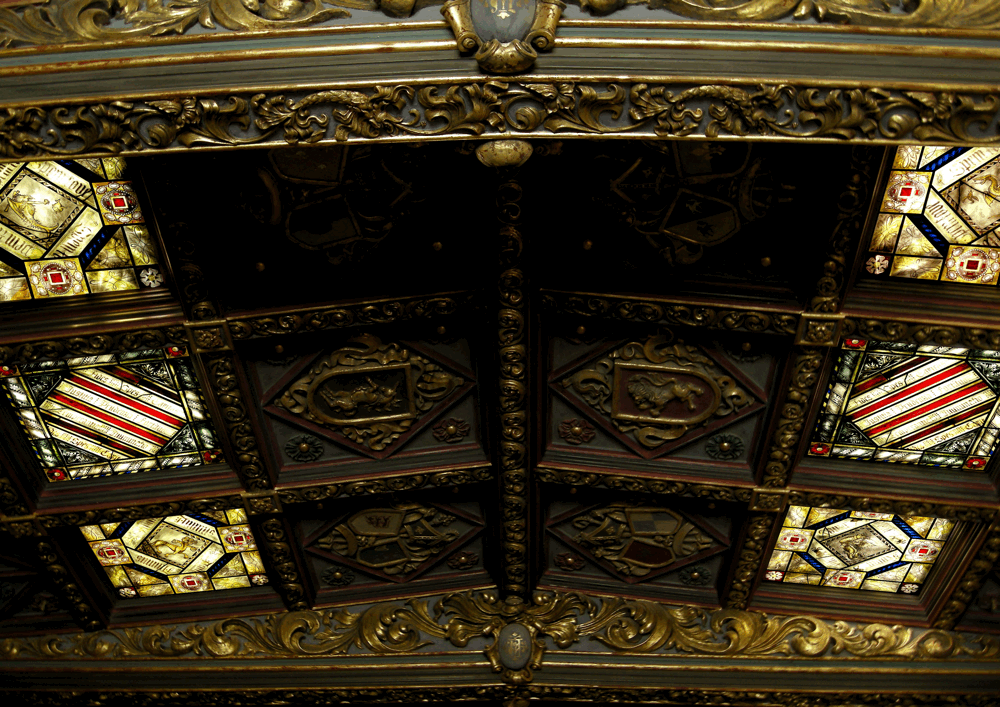 We also teach.
Students fly here from all over the world:
From Peru, the USA, South Africa, Canada, Norway, Japan, and New Zealand.

Also from Germany, Italy, Sweden, Australia, Canada, Denmark, Holland, Taiwan, France and Kuwait.
But if you can't come to England, here's what you can do instead: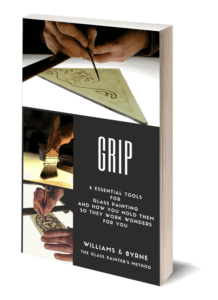 Download this free ebook on the 6 key tools and how you hold them.
Watch the short demonstrations here.
"Best of all for me is how fast and how patiently you get back to me via email and resolve my problems! You don't treat any question as a dumb question but are dedicated to solving my problem while I learn more from the experience" (Louise N.)
We'll help you learn the skills you want.
The Glass Painter's Method: You Can Work Magic